Designer Mara Hoffman and New York-based workforce development program Custom Collaborative joined One X One to create an equity-centered social science training program to support women from low-income and immigrant communities to work towards building a more equitable fashion industry.
"The One X One program was exactly what we needed. The opportunity to work together, to advance the skills of the three apprentices, and to create a template for fashion companies to work with eager entrants to the industry was transformative for all of us. I'm so glad for the opportunity for Custom Collaborative to learn, research, and share a new model." — Ngozi Okaro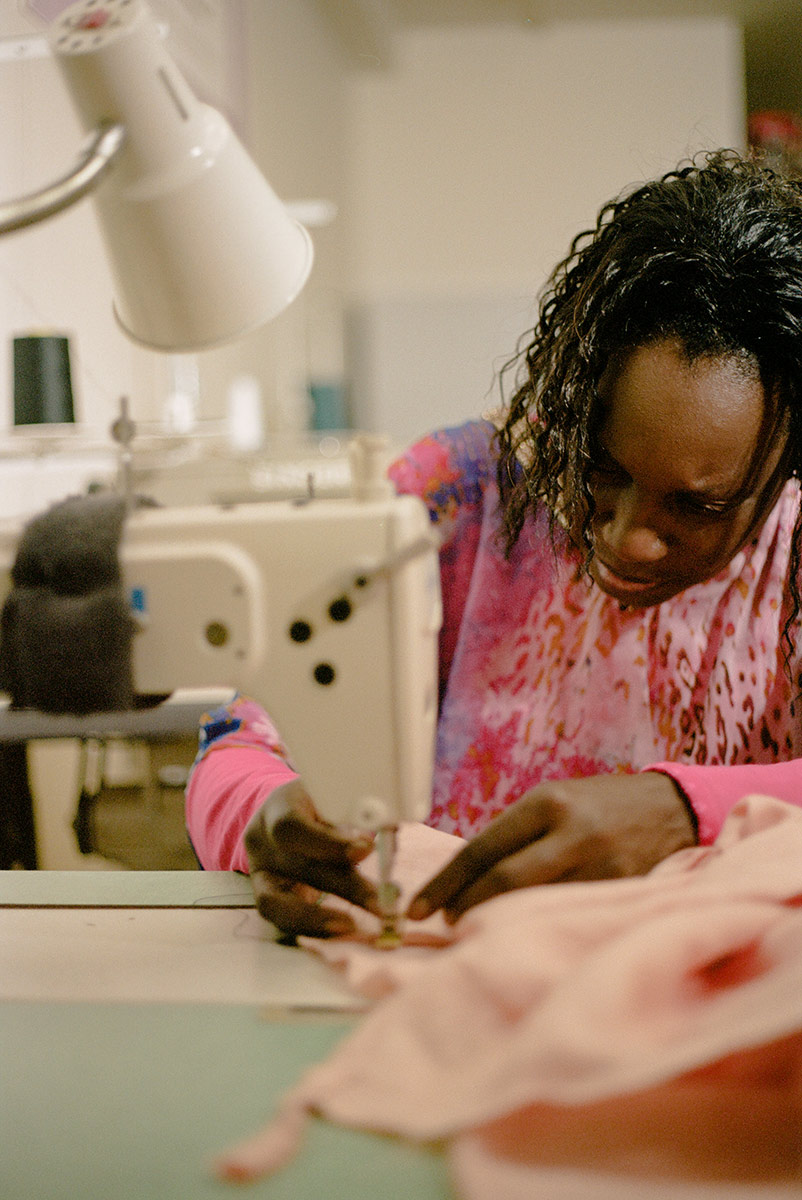 The project consisted of an Apprenticeship Pilot Program with the Mara Hoffman team for six weeks, providing technical design training, career training and wellness education to three Black, immigrant women via Zoom. In addition, apprentices participated in wellness sessions, career coaching, and mock interviews. Industry professionals were brought in to teach interview skills and facilitate discussion about empowerment, self-esteem, and the confidence to step into roles that will help them achieve economic independence.
Thanks to support from Mara Hoffman and Custom Collaborative, each apprentice successfully completed the virtual program, advancing their pattern making skills, producing a final garment. Following the program, one apprentice entered and won a design competition, allowing for her designs to be produced in collaboration with a Pakistan-based fashion company. Custom Collaborative will continue to train and support their apprentices until they secure a position in the fashion industry.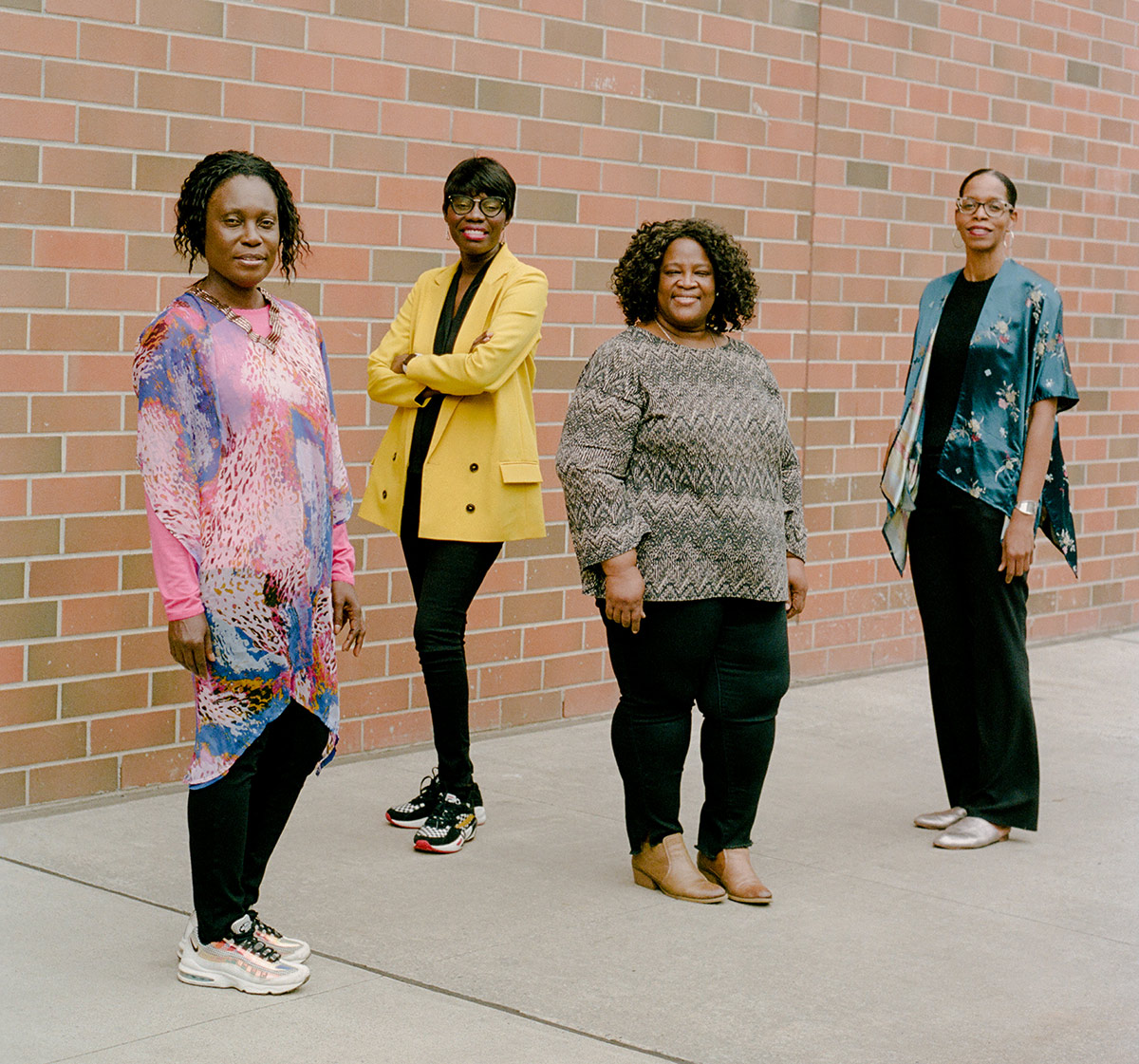 "Because of One x One, we were able work on our biggest project to date with Custom Collaborative, an apprenticeship program to help further the economic advancement of women who are overlooked, marginalized and underserved. We are confident that with the apparel industry's help we can grow valign-top Custom Collaborative's work and create job placements for the women they work with in the sustainable apparel industry." — Mara Hoffman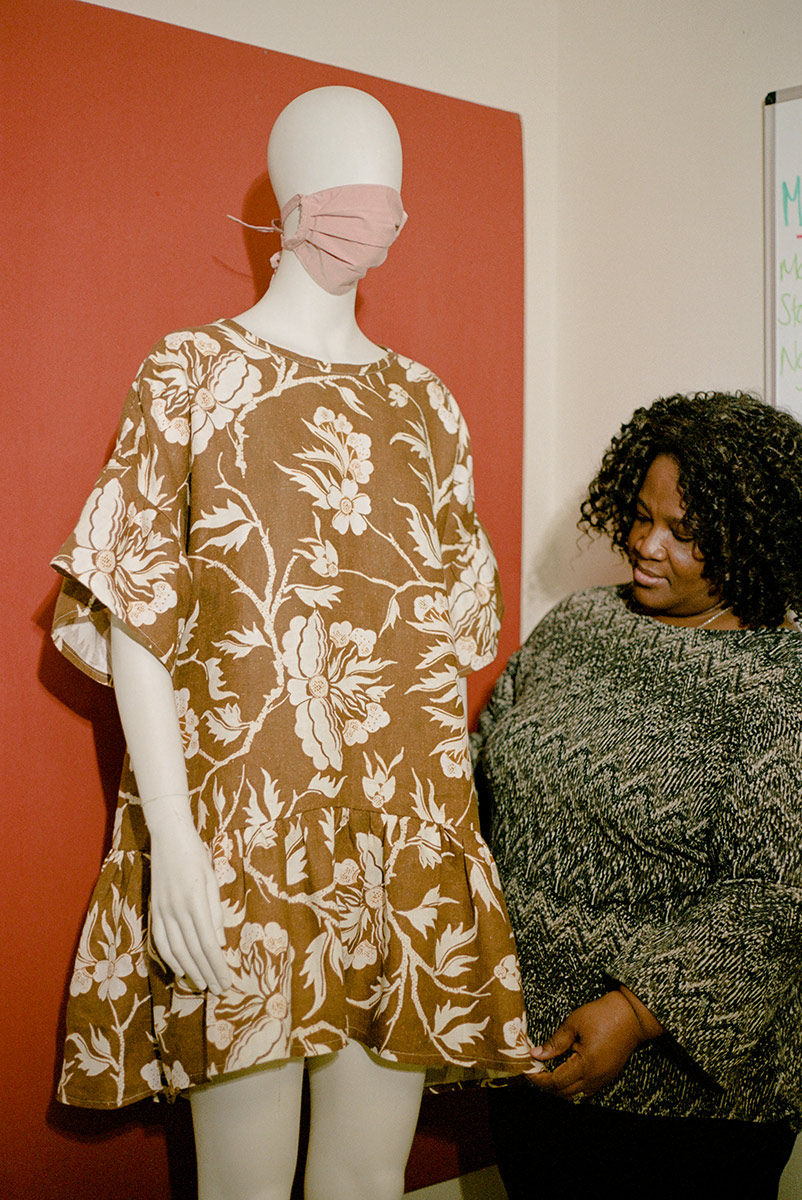 In addition to the pilot program, apprentices made 600 face masks with Mara Hoffman fabric. 100% of the profits went to Custom Collaborative graduates in efforts to keep them employed. The face masks are currently available for sale at Custom Collaborative for $28.00 each. This unfunded project was born out of the commitment that both Mara Hoffman and Custom Collaborative have to redesign the future of fashion with a more equitable model.
This partnership successfully provided us with a case study of a pilot program for scaling the initiatives that both create job opportunities, which further women's economic advancement, and contribute to circular models. Together, Mara Hoffman and Custom Collaborative have learned that equity-centered apprenticeships are an effective tool for helping shift trajectories and enrich the lives of women in marginalized communities.