Public School New York designers Dao-Yi Chow and Maxwell Osborne have collaborated with scientist Dr. Theanne Schiros to create a new "leather" substitute grown from microbes. Aiming to use waste as a regenerative resource to create sneakers that are completely compostable, their innovation challenges the traditional production process of leather today.
"People think of sustainability as really limiting, but I see it as a place of joyful discovery and collaboration." — Dr Theanne Schiros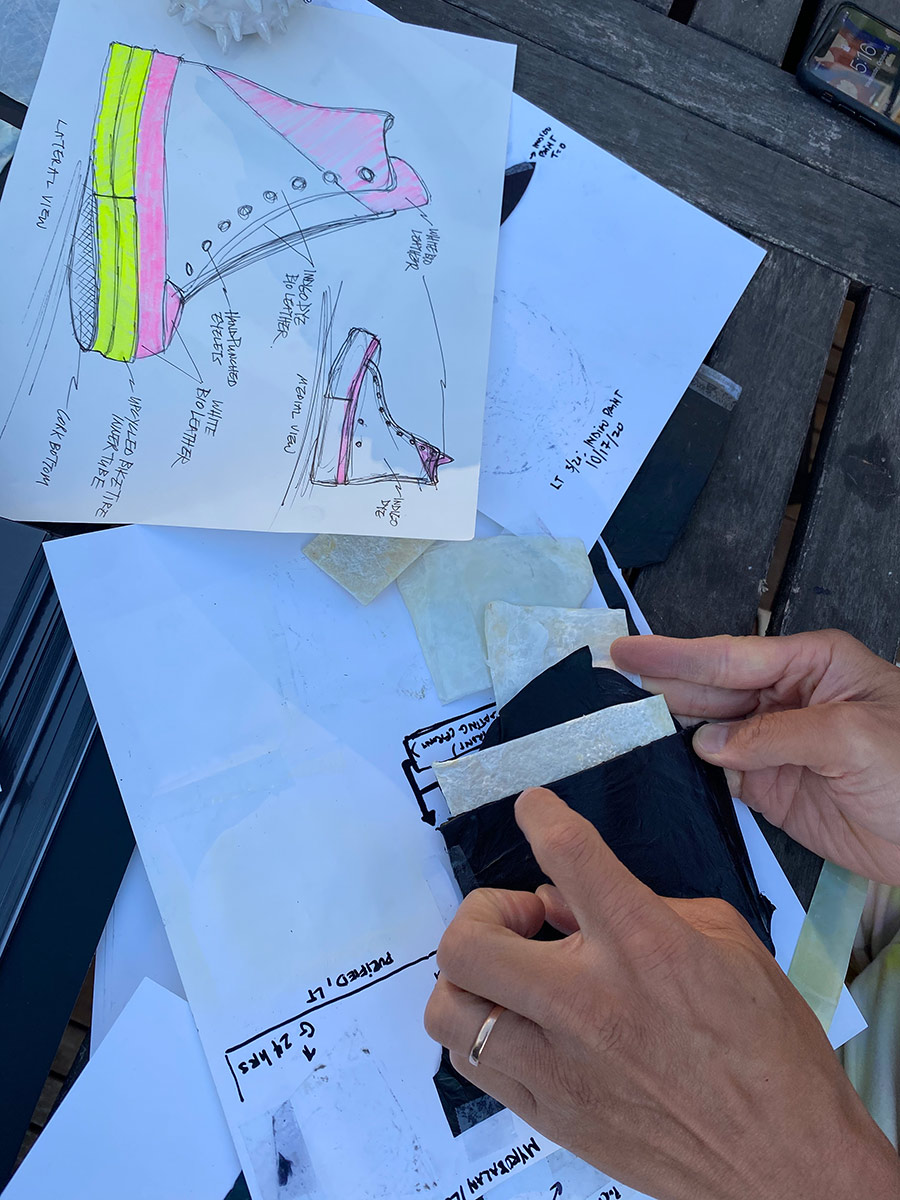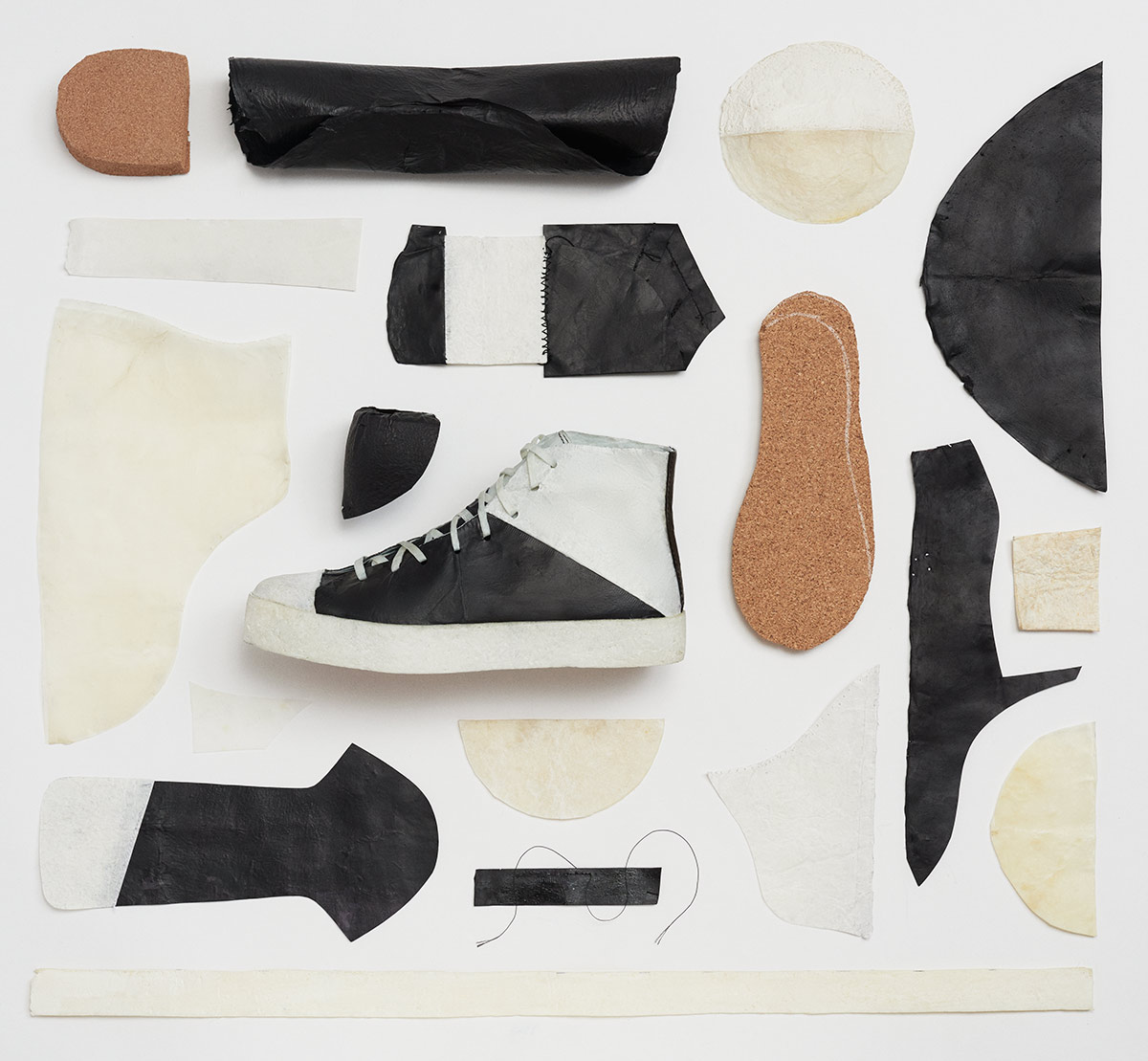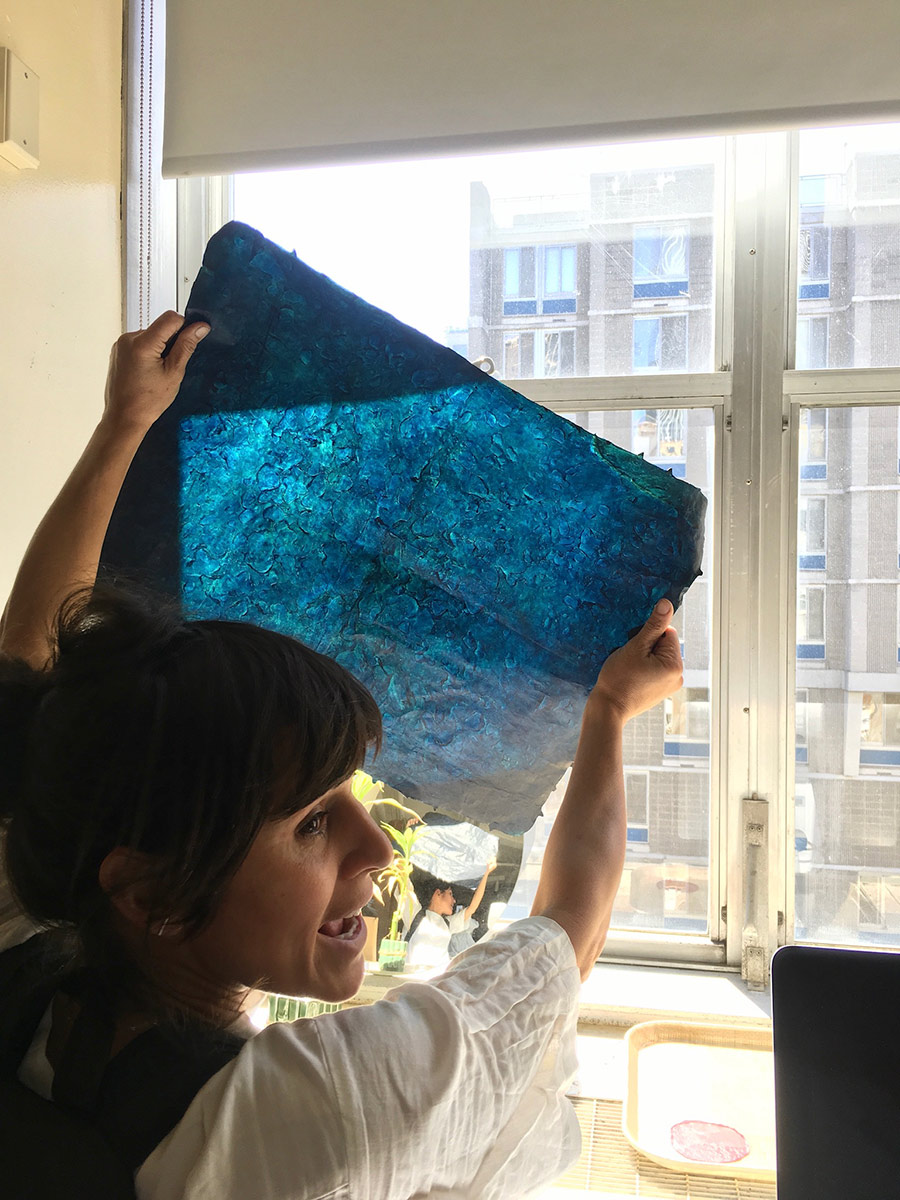 The "bio-leather" is a new take on nanocellulose produced by SCOBY (symbiotic culture of bacteria and yeast), the process used to brew kombucha. Two different processes have been used to create the material; both growing directly from scratch using a base of tea and sugar, including sugar from waste streams, and also working with SCOBY by-product from local Om Champagne Tea kombucha brewery in a circular waste-to-resource process. The dyeing has also been done with natural dyes and treated with an innovative new process based on Dr. Schiros' groundbreaking research, achieved in scientific partnership with Prof. Helen Lu and Romare Antrobus of Columbia University Biomedical Engineering.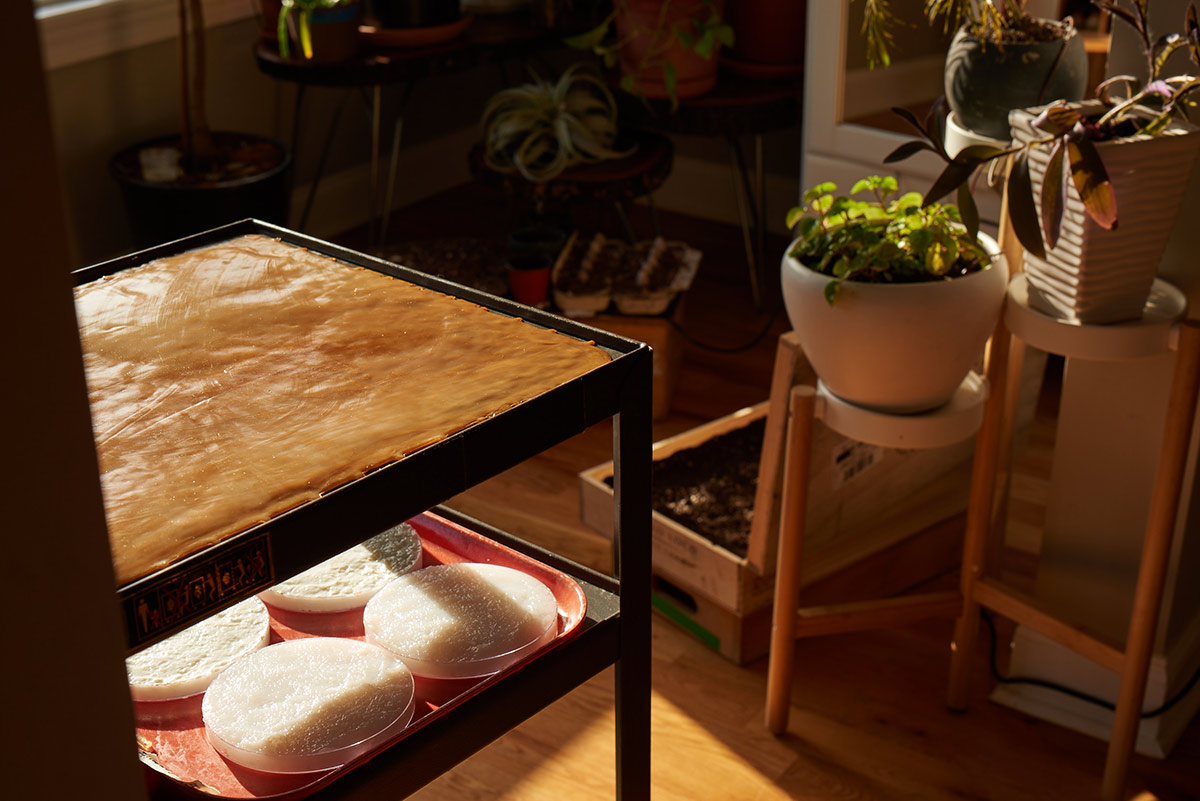 The entire process is based on the lowest carbon and toxicity footprints possible. Detailed LCA (life cycle assessment) performed by Dr. Schiros and her students at FIT show that the waste-to-resource biofabrication process has a 100-1,000 times lower human toxicity impact than chrome-tanned leather, with an 88-97% lower carbon footprint than PU synthetic leather alternatives.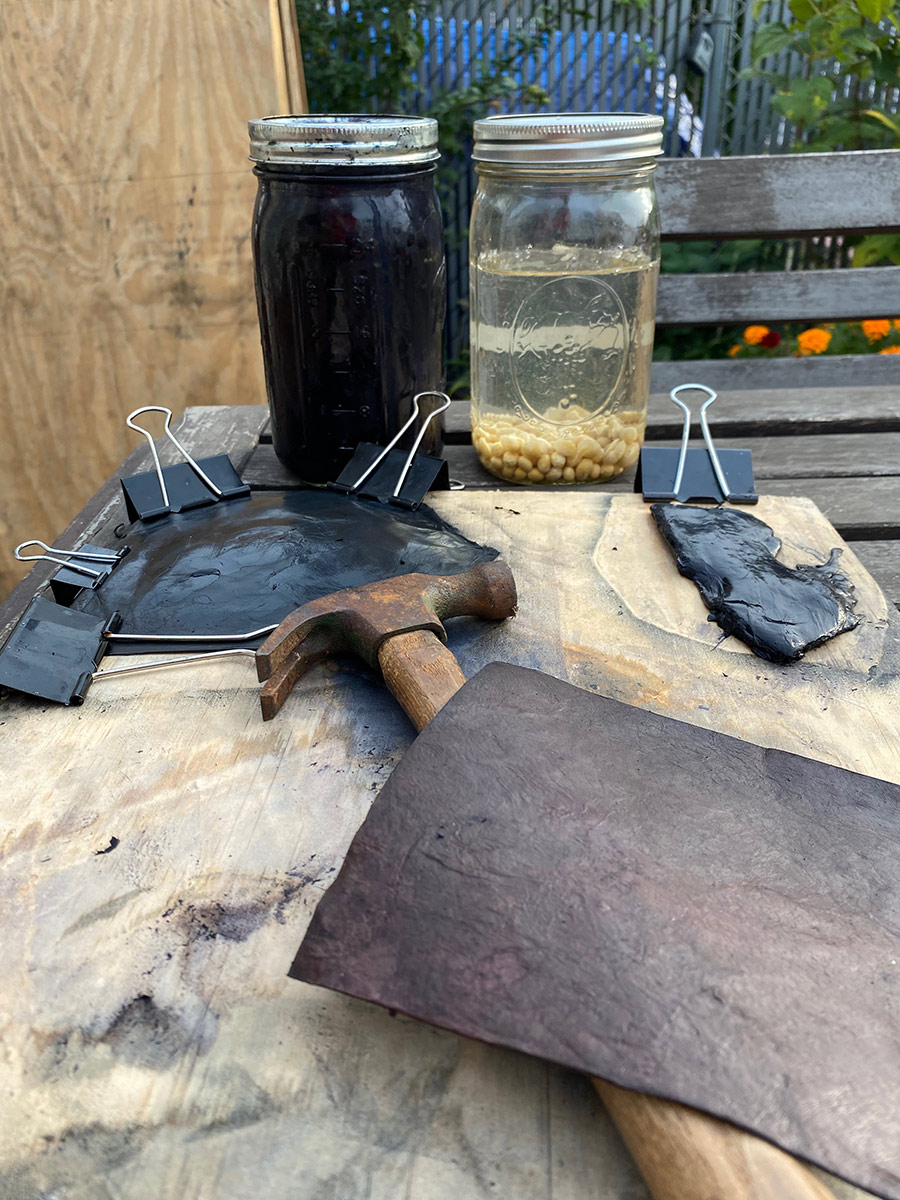 "Public School's point of view has always been about creating a platform for an exchange of ideas. The exciting part with this collaboration was it pushed us to think differently." — Dao-Yi Chow and Maxwell Osborne, Public School New York